About Paul VandenTillaart and PMV Homes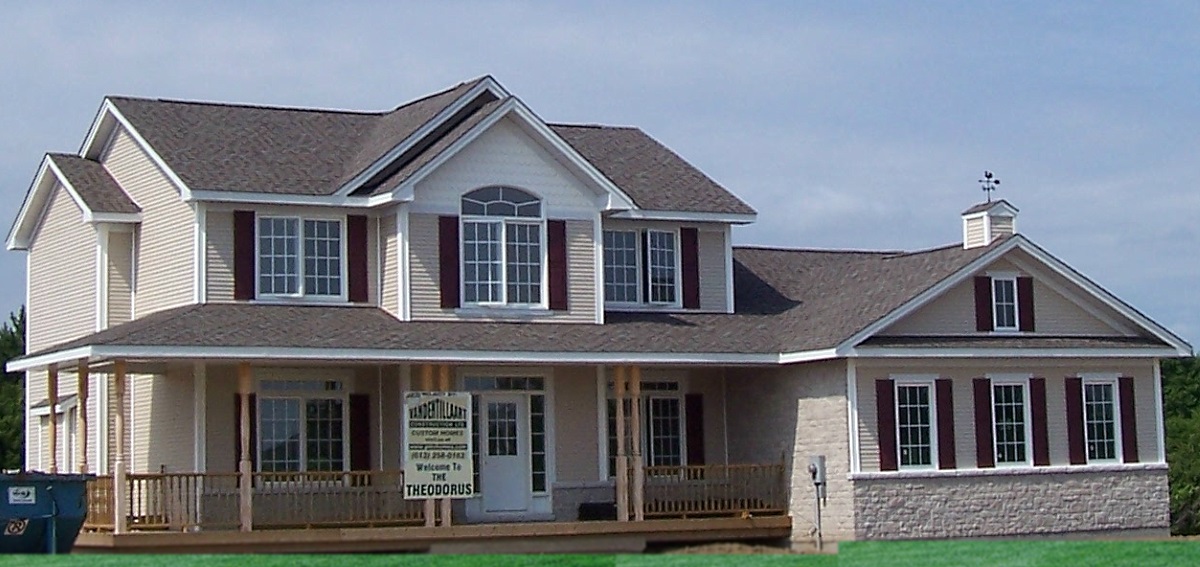 Growing up in a Dutch farming community, Paul VandenTillaart learned the tradition of renowned quality craftsmanship at a very early age. As well, being a member of a large family, Paul learned the value of money and how getting the most out of every dollar is important to everyone.
From his roots as a licensed carpenter, today Paul applies both the benefits of superior craftsmanship and no-nonsense value in every new home P.M. VandenTillaart Contruction Ltd. builds.
For 27 years Paul M. VandenTillaart and his team have been meeting the needs of families in Kemptville and North Grenville area.
P.M. VandenTillaart Construction Ltd. builds top quality homes for which they have become well known and respected in eastern Ontario.
Paul is not simply the company President and General Manager, he is also active on every site coordinating tasks and schedules, plus he can be found climbing up ladders or into crawl spaces to make sure that things are done right the first time. He is never satisfied until works meets his and your exacting standards.
Even though some of our custom homes are moderately priced, they are constructed with the same superior craftsmanship that characterizes our VandenTillaart brand. Beyond the principles of quality and value, P.M. VandenTillaart Construction Ltd.'s attention to detail can be seen in every nook and cranny of your new home.
If you are an individual who wants to personally get involved in the design and build process for your home, or if you want a total turnkey process completed for you, Paul VandenTillaart is flexible and practical in working well with new home owners.
Our approach allows you to better understand the decision making process of home construction and we collaborate with the new owners on their terms.
I look forward to meeting you.
Paul M. VandenTillaart